Sundsvall 11 okt SKK Int.
Xanni BIR/BOB CACIB
Domare / judge Eva Ekstam

 Eev BIM/Best female Cert / CC

Domare / judge Petter Fodstad, Norge
---
 Böda Öland 2008-09-06
WW-08 Ch Xanni BIR/BOB
Ch Ghania 2 bt / 2 best bitch
*
2008-09-06 

Högbobruk
Eev 2 bt/2 bf Cert (52 i rasen!!)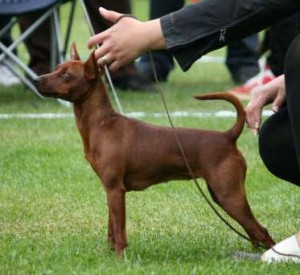 Eev 10 Mån/month
Foto: Sara W
---
World dog show 2008
Xanni världsvinnare med Cacib /World Winner

 Tirith vetaran världsvinnare / Veteran Wold Winner

---
12/7 Västerås AZSK
** Xanni 
BIR / BOB & 
BIS on Sloughi special!!**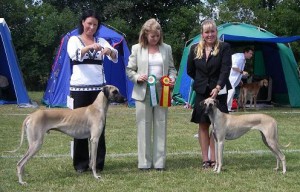 Domare / judge Louise M Hickie
BIM SUCh Tillieville Xanzi Bahr
BIS-1 Xanni

BIS-2 SUCh Ledcameroch B'aqqal
Xanni bästa rörelser / best movement
Ghania vann / won bästa huvud &
utrtyck / best head & expression

---
 14-15 Juni
Avesta SKK Int.
Eev BIM/BOS puppie
Judge: SANCHEZ JAVIER
*
Tirith BIR/BOB and Best veteran!
Judge Espen Engh, Norway
*
Xanni BIR/BOB Cert CACIB CHAMPION!!!!
Judge Marija Kavcic
---
12/4 Avesta.
Eév har nu varit på sin första utställning och blev BIM mot sin bror!
Hon skötte sig utmärkt och jag var så stolt!

---
17 Mars Borlänge
Tirith Dalarnas vackraste veteran 2007!!!
Tirith most beautiful veteran in Dalarna!
Domare/Judge Hans Almgren
BIS 2 Norduch Intuch Nuch NV-04 LPII Woodlooks Zatizfaction!
Näst vackraste Veteran i Dalarna 2007!! Äg. Katarina Ränssi

---
Januari
Phancy (Tiriths dauther in USA)
had her debut weekend in agility on Thursday & Friday.
She had a wonderful time and did so well!
We qualified in our jumpers run on Thursday and a Standard run on Friday.
Here can you see her on agility!
4 Januari Göteborg
Året spurtade igång med Elin & Stefans Ch Ghazoot Al Ariiz, Zion,
som blev BIM/BOS & SV-2008 på årets första utställning!!
Grattis!

Domare: Kurt Nilsson
Foto Stefan Rose